May is generally a good month for us. Raymond and I will be celebrating our 9th anniversary on May 16th (married 9 years, together 24), something we hope to celebrate with a night on the town full of headbanging and loud singing at the Slayer and Anthrax show in Vancouver, if I'm better by then. 🤘🏻
This time last year, I was on my way to the American soap guild's conference in Las Vegas, then visited Michele & Keith of Windy Point Soap in Alberta, where Michele taught me how to make soap for the first time. (That one above is strawberry jam! Yum!)
Unfortunately, I'm not able to attend the American guild's conference this year due to serious health issues, namely severe muscle spasms that keep me from sitting up or standing for more than a few minutes. (Click for more information on all of this, including stuff about the Canadian conference.) I'll be sharing the formulas I designed for both conferences here on the blog for subscribers as it seems a pity to waste all the time it took to create them. (You can see the first anhydrous serum in this post…) This includes the one on cold emulsifiers sponsored by Windy Point Soap, the other on hair care products sponsored by Voyageur Soap & Candle.
And given it's getting too bloody hot around here in May, I have to remind you not to make your own sunscreen. (Click here for even more on this topic…) Sunscreens are drugs that need to be tested to ensure they work, and we can't make and test them at home. (It isn't my rule they're drugs, it's Health Canada's and the FDA.)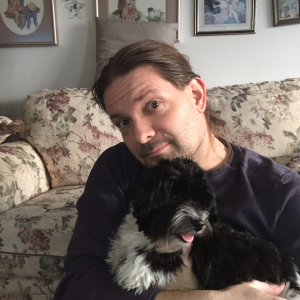 Raymond has worked incredibly hard to set up a membership system so we can get away from paying Patreon hundreds of dollars a month for the least helpful support services I've had the misfortune to encounter. In a month of running this system, we have had no downtime at all, which is amazing, and using a coupon code to distribute the e-zine went swimmingly! Woo!
If you'd like to read more about this Patreon thing and the various rants I've gone on this month, please click here…
This means there are two ways to access the membership on the blog.
As a note, the memberships are the 1st to the last day of the month. There are no pro-rated days as there's no way to do that via either system. 
One, you can continue to use Patreon. It's not a great choice as they take 12% to 15% from me each month for a service they seem ill equipped to offer or support, but I understand if that's your only option. Raymond has to update the records over here every month on the 2nd, so you might not have access to the members only materials until he can update those records.
This is to say that if you're subscribing via Patreon, on the 2nd of the month Raymond will start the labourious process of checking every Patreon subscriber manually, which has taken four hours so far this month. He has to wait until the 2nd as Patreon isn't very good at collecting membership fees on the 1st of the month these days. If you subscribe on -let's say the 10th – you would be added to the list on that day.
You will have access to the site on the 1st of the next month as it takes time to get information from Patreon.
Or you can go through this blog for a membership. It costs the same as Patreon, but we keep all the money. As we've spent a fortune getting this all sorted out with various plug ins and such, this is the better way to subscribe to the blog if it works for you. Your membership starts the minute you subscribe, and there aren't any delays as it's updated in the system automatically.
Everything is the same regardless how you subscribe, so you still get everything that was offered before
If you're a $3 subscriber or higher, click here to find the May duplicating post where you can suggest a duplication we could do this month!
If you're a $5 subscriber or higher, click here to find the May Q&A, where you can ask all manner of questions!
If you're a $10 subscriber, I'll have an e-zine for you later this month, a continuation of the e-zine from April 2018, Beyond Emulsifying Wax, part one, in which we'll be making all manner of lotions, creams, body butters, and moisturizers using these non-Polawax, non-e-wax emulsifiers. Plus, you also get a 7% off coupon for Lotioncrafter this month!
Thanks for your patience as we worked through all the Patreon issues and such! We're happy you're still here! 🤘🏻