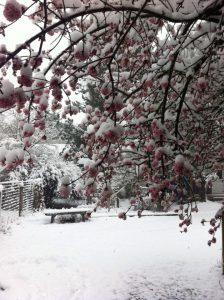 Wow, how is it March already? I completely forgot February was a short month, so I was surprised when I saw it was the first today. (In my defence, I am full of various pain killers and muscle relaxants, and I've only just realized the calendar in our bedroom still says January.)
As a note, it appears Patreon is being a pain in the bum yet again, so you may have trouble logging in today. Argh! It's such a clunky system. You have one job, Patreon, to collect money and they didn't do that well in January or this month. I'm wondering if this has to do with the payment changes they were trying to make in December?
Thanks for your patience with me over the last month. It must seem like I'm always suffering from something, and that's kinda true. I've been having issues with muscle spasms for years – I get Botoxed for my shoulders, head, neck, and face every eight weeks and these epidurals every 6 months or so – and no one is sure why this is happening. I've had MRIs and CT scans, and for a while there, I had two neurologists. The arm spasms are new and annoying, but this hip, back, and leg thing hit me for the first time in August 2015 for two full week,  but it's never lasted this long. I appreciate all of your suggestions for what I could try to feel better! I do see a massage therapist once a week, and I hope to see my chiropractor tomorrow. I am doing better, but sitting up is still pretty painful. Anyway, enough about me and my various spasms…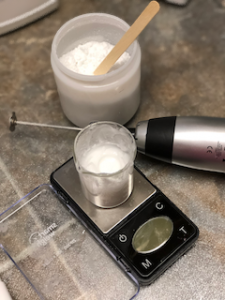 What can you expect this month? I think the universe is laughing at my attempts to plan what I'll be writing this month, but I'm still hoping to share my tests of little mixers with you!
I've created some micellar water formulas about which I'm super happy, and I'll be sharing a few of those, too. And I want to share these new surfactants and thickeners with you, too.
If you're a $3 subscriber or higher, click here to find the March duplicating post where you can suggest a duplication we could do this month!
If you're a $5 subscriber or higher, click here to find the March Q&A post where you can ask all manner of questions!
If you're a $10 subscriber, I'll have an e-zine for you later this month.
We've updated this blog to include posts from the old blog back to January 31, 2011. It's taking some time, but we're kinda getting there. We're still trying to find time to move posts over from the Patreon feed, but there's just so much, so I beg your patience for a little longer. I know Patreon is hard to navigate – that's why we started this blog!
As a final note, this is where everything I write will live from now on. You don't need to navigate Patreon to find new posts – everything from December 2017 onward from Patreon is here, and we're working on moving more over so this is your one stop shop for all the things I write!