June has always made me feel a little sad. Growing up, I loved school so much I didn't want it to end. I took summer school for fun, which weirded out a lot of people who didn't know me that well as they couldn't picture the little headbanger in the Metallica shirt who always had her hair in her eyes waking up at 6 am every morning to make it on time to her advanced French classes in July and August. When I made it to university, I took classes year 'round as I wanted to graduate early, but also because it gave me a chance to take some courses that filled up quickly in September or January, but remained half full in the summer.
I've always loved learning. I love that a-ha! moment when something clicks and I finally get it. (One of the reasons I teach classes and run youth programs is to help people have that moment.) I guess it makes sense this would be my favourite craft of all the ones I've tried as there's just so much to learn and enjoy!
What's going on around here in June? I'm learning fairly quickly that I can only rough sketch ideas for the month as I'm easily distracted by shiny things or new ingredients, and your questions in the Q&A section are so great, they often turn into series!
I will be continuing the liposomes series next week, and sharing the rest of the formulas I would have shared at the conferences I couldn't attend due to health issues.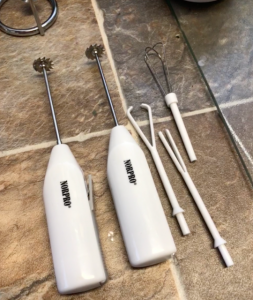 I've been collecting equipment like mixers, thermometers, and scales and hope to have some reviews of at least one of these categories shortly. The main problem is I'm still flat on my back with muscle spasms, so it's hard to sit up and make little videos showing you things like how the various mixers work in various viscosities.
I have some new butters and oils to share with you this month – you saw the first of these in Emollients you will love: Palm oil – and I have a series on silicones I'm hoping to share.
With the help of a young man from our youth programs, Chris Veitch, we are slowly moving over all the duplications from Patreon. (You can see the list of duplications here, which we will be updating as he posts the posts.) After this, we'll be moving the other things, like questions or comments, and updating this list to show you where they are.
If you're a $3 member or higher, click here to see the duplicating request post!
If you're a $5 member, click to see this month's Q&A! I am so inspired by your questions, so please continue to ask whatever you want! You've started such series as the recent one about liposomes (which I will continue in a few days…),
If you're a $10 member, later this month you'll see a new e-zine! I am having a blast writing up the Beyond Emulsifying Wax series, but I wonder if you want to see part three this month or should we do something different?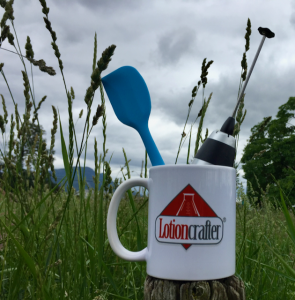 And $10 members get a lovely 7% Lotioncrafter coupon this month, which'll be shared shortly! Woo!
If you're debating about becoming a member, consider that in May, I shared with you 50 posts for as little as $1! I posted two huge duplications – L'Occitane Divine Youth Oil (three parts) and L'Occitane Immortelle Divine Cream (five parts) – the series on liposomes, the formulas I would have shared at the conference like the targeted treatment gel and anhydrous treatment gel,
If you're buying the e-zines, consider this – if you're a $10 subscriber, you get the e-zine as well as access to the paid posts, the chance to suggest a duplication, the question & section, a Lotioncrafter coupon, and all the subscriber only downloads for the same amount you're paying for the e-zine.
Thanks for joining us in June! Please continue to share your thoughts about the new blog, the e-zines, the changes we're making, the membership system, and more in the comments section of this post and any others. All the posts from the old blog are here now as you can see from the archived posts list to your right, and we'd love to see you commenting on any of them, no matter when they were published.