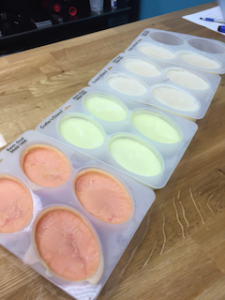 I've been receiving quite a number of questions over the last few months about adding solid surfactants like sodium cocoyl isethionate (SCI) and sodium lauryl sulfoacetate (SLSa) to liquid products, like bubble baths or body washes. The short answer is that you can't incorporate these powders well into liquid products as they will either re-solidify and fall to the bottom or they will absorb all the water and turn your product into concrete. (This is a mistake I made so many times when I started making things!)
SCI isn't very soluble in water, which is why we don't use it much in those products. I've used 5% SCI in a creamy body wash and a hand cleanser with polyquats, and 10% in this creamy hand cleanser, but it's not easy to get it to stay in liquid-ish form.
To be honest, I really should take down these formulas I wrote years ago as they are quite challenging to create, and you have to get everything just right so they'll stay liquid.
If you want to melt SCI, you need to include a surfactant in which it dissolves easily, like anionic or negatively charged surfactants, including disodium laureth sulfosuccinate or sodium methyl cocoyl or oleoyl taurate, or amphoteric surfactants, like cocamidopropyl betaine or cocamidopropyl hydroxysultaine. It won't melt in water; it has to be dissolved in surfactants.
You definitely want to create a double boiler with a good amount of water that's at a rolling boil for a bit, and you'll be able to melt it quite quickly. I always put mine in a Pyrex jug as it conducts heat better than plastic, and I only include those things that will dissolve it quickly, like surfactants.
Related posts:
Making a shower gel concentrate (instructions on how to melt SCI in a double boiler)
A few thoughts on melting SCI and creating a double boiler
Creating a creamy facial cleanser with SCI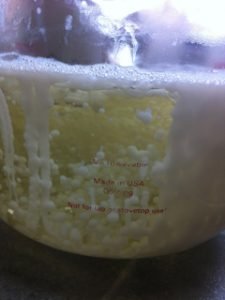 You can get some versions of SCI to dissolve in water in small amounts – for instance, I have the powdered version from Windy Point Soap that I can use at around 5% or so – but you have to choose them carefully. You can find prills, noodles, flakes, and powders, so go with the most water soluble version if you want to use them in body washes.
As another aside, this was a product that initially worked – it was lovely and creamy – until the temperature dropped below 25˚C, and the noodles re-formed.
Related posts: Sodium cocoyl isethionate – a comparison
Working with SCI – noodles, prills, and flakes
As yet another aside, there used to be a liquid surfactant called ammonium cocoyl isethionate that was just lovely in our products, one of my favourite ingredients of all time, but the company stopped making it, and I was incredibly sad. I have enough left for a few bottles of body wash in my freezer, and I don't want to use it because it'll be gone. Sigh…
Related posts:
Experiments in the workshop using ACI instead of SCI
Making a Japanese themed body wash
Is it cheaper to make your own products? Part one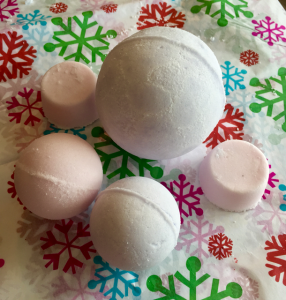 SLSa will dissolve in water in your tub, for instance, but you'll find it very difficult to have it dissolve in a bottle of bubble bath.
The first day, it'll look good. The second day, it'll be thicker. By day three, you'll have a bottle of concrete that won't pour and you'll have to throw the whole thing out.
You could try using at lower levels – maybe 5% or so – but it's a very tricky surfactant to use in liquid products. Instead, find the liquid version –  which you can find in something like Stepan's LSB, carried by Voyageur Soap & Candle. (Click here for more about LSB.)
As a final aside, did you know that SLSa is considered ECOcert as it's made from green, renewable, sustainable resources. It's weird how something that was considered thisclose to being evil when I started formulating is now considered natural and awesome.
Related posts: