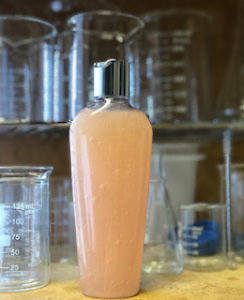 Do you have an idea for a product you'd like me to look at duplicating? This is the post for you!
This is the official post for posting the things you'd like me to consider duplicating. When you make a suggestion, please include a link to the product with a full and proper ingredient list. This way, I know exactly what product you want instead of guessing which of the five things that could have that name might be! Please consider giving me a description of the product – for instance, it's a thick cream that spreads easily or a thin shampoo that doesn't bubble much – and what kind of container it goes into, like a tube, serum pump, or eye dropper. How do you use it?
I copy and print out every recipe you send me, but I save the links in a note pad format so I can look at the links on my phone or iPad when I have some down time. It really helps!  
I have a stack of your suggestions from previous months – I keep all of them – so I can make things as I get supplies or find ways of making something new, so please keep the suggestions coming.
How do I choose what to duplicate? It's about the ease of finding ingredients, the ease of using them, and the required equipment for each potential recipe. Then it's about getting time in my workshop to make them. This can all take time, especially if I have to get my ingredients from the States! This is why you might see a duplication from last year suddenly pop up – I've finally found the ingredients or have the equipment to make something, like a new mixer.
I welcome any and all suggestions for duplications, so keep them coming. I'm always on the look out for ingredients, so it might be your suggestion from August is suddenly at the top of the list because a local supplier started carrying those little beads that swell when you add water to them..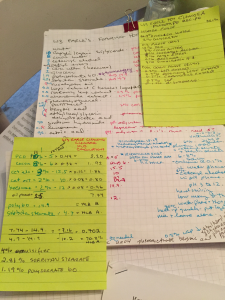 If you're wondering what my duplicating process is like, check out this post to take a look at my process on paper. It's messy, I know, but it's the way my brain works!
And here's the list of all the duplications we've done since I started this Patreon feed in July 2016. (The post is housed on the blog as it's hard to search here.)
Also, if you could share what you think of the consistency of the product. Is it in a tube, a serum pump, an eye dropper? Any thoughts you have on how to use it, would be great! Thanks!
As an aside, you can always find the list of duplicated posts in this post on the old blog.