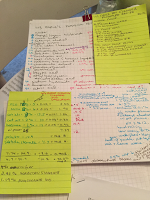 PLEASE NOTE: MANY OF THESE DUPLICATIONS HAVE BEEN MOVED TO THIS, THE NEW BLOG, BUT THE LINKS AREN'T UP TO DATE YET. IF THERE'S A DUPLICATION THAT INTERESTS YOU, PLEASE SEARCH FOR IT USING THE TITLE YOU SEE FOR IT. WE ARE WORKING ON UPDATING OUR LINKS TO LISTS, BUT HONESTLY, EVERY HOUR WE DO THAT IS AN HOUR I LOSE IN WRITING TIME, SO IT'S HARD TO JUSTIFY IT. SO FOR NOW, PLEASE DO A SEARCH FOR THE PRODUCT THAT INTERESTS YOU FOR NOW. THANKS! 
Since Patreon is such a difficult place to search and since they just up and deleted the page of linked duplications yet again, I'm putting this page here for those Patreon subscribers who would like to look for past duplications…
Please note, if you aren't a Patreon subscriber and you click through, you won't be able to see the details of the post as it has to be unlocked.
GENERAL INFORMATION FOR DUPLICATING PRODUCTS
What are my steps for duplicating a product?
My duplicating process on paper
How do I choose the duplications we'll be making? – NEW
Where to start duplicating Lush's lotions
Lush's main emulsifier
April 2018
Potential duplication of Bath & Body Works CocoShea Honey Shower Jelly (part one)
Part two
Part three
March 2018
Potential duplication of Tatcha One Step Camellia Cleansing Oil (part one)
Part two
February 2018
Farmacy Green Clean makeup Meltaway cleansing balm (part one)
Part two
Part three
Argan Oil of Morocco Penetrating Oil
Part two
January 2018
Youth to the People Kale + Green Tea Spinach Vitamins Age Prevention Cleanser (part one)
Part two
Part three
Rodin Luxury Hair Oil (part one)
Part two
December 2017
Evan Healy Blue Lavender Cleansing Milk (part one)
Part two
Part three 
Part four
Oilless Oil Purified Squalane Treatment by Peter Thomas Roth

November 2017
Josie Maran Whipped Body Butter (part one)
Part two
Part three (formula)

L'Occitane Supple Skin Oil (part one)
Part two (potential formula)
Part three (another potential formula)
October 2017
Nip + Fab Soften Kale Fix Moisturizer (part one)
Part two
Part three (formula)

Beauticontrol's Nutri-Rich oil with apricot kernel oil

September 2017
Hairstory Newwash (conditioner) part one
Part two
Part three
Part four (formula)
August 2017
Christophe Robin Cleansing Purifying Scrub with Sea Salt (part one)
Part two
Part three

ASDM Beverly Hills Ultra Firming Cream (part one)
Part two
Part three
Part four

July 2017 – Lush month
Lush's Ocean Salt scrub duplication (part one)
Part two
Part three

Lush's Godiva shampoo bar – part one
Part two

Lush's Jumping Juniper shampoo bar (part one)
Part two

Lush's Tea Tree Water Toner – part one
Part two
Part three
Part four

June 2017
Clinique's Moisture Surge Extended Thirst Relief (part one)
Part two
Part three
Part four

FCTRY Unicorn snot
Part two (Sepimax ZEN)
Part three (sodium carbomer)
Part four (Ultrez 20)

May 2017
Sheamoisture for Men Three Butters Moisturizing Face Cream & Spot Corrector (part one)
Part two
Part three

April 2017
L'Occitane Cleansing & Softening Shower Oil (Analysis only)

March 2017
Vasanti® Brighten Up!® Face Rejuvenator (part one)
Part two

Lush's Shower Smoothies (part one)
Part two
Part three
Part four
Addendum

February 2017
Deva Curl No-Poo Decadence Zero Lather Ultra Moisturizing Milk Cleanser (part one)
Part two
Part three

True Botanicals' Renew Nutrient Mist (part one)
Part two

January 2017
Dr Pickart's Face and Body Cleanser (part one)
Part two
Part three
Part four

December 2016
Liz Earle's Cleanse & Polish Hot Cloth Cleanse (part one)
Part two
Part three
Part four
Part five
Quick note for a modification

November 2016
Shea Moisture Retention Shampoo (part one)
Part two
Part three
Part four

LaRoche-Posay Toleriane Daily Soothing Oil Free Moisturizer (part one)
Part two
Another version
Yet Another version

October 2016
Herbivore's Phoenix Facial Oil

September 2016
DHC Velvet Skin Coat (part one)
Part two

August 2016
Tata Harper's Concentrated Brightening Serum (part one)
Part two
Part three

July 2016
Noxema Classic Clean (part one)
Part two