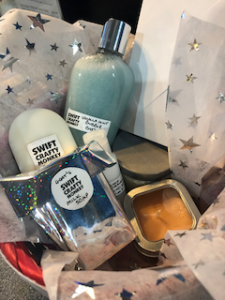 As you know, I've been asking for more participation and engagement, and one of my goals for 2018 is to create a space where we can connect and share. So to foster that sense of community, I thought I could start some of these discussions or open thread where we could share our thoughts, techniques, fails, successes, formulas, and so on. Since it's the start of a new year, I thought we could talk about our hopes for this year! (If you have an idea for a discussion, please share it!)
What are your resolutions for the year? What are your goals? What do you hope to accomplish or stop doing? What tools do you have or do you need to make these things happen? 
I went a bit into my hopes for 2018 in the Welcome to January post (Patreon only), so it's your turn to share!