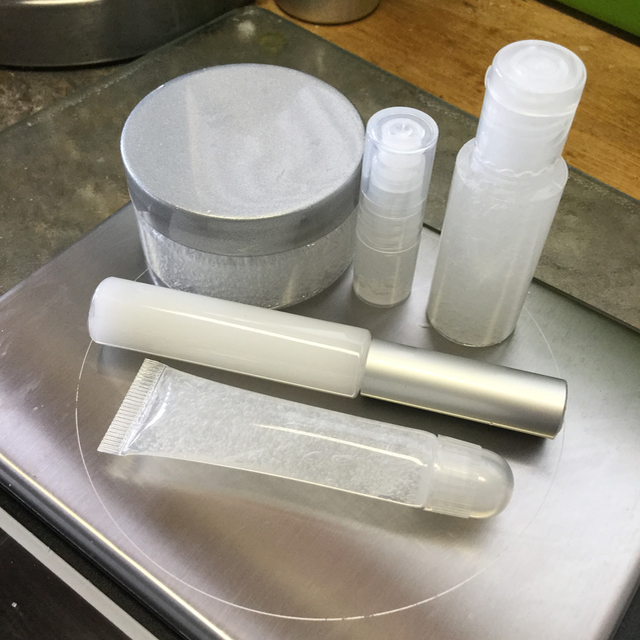 In the February Q&A, Cecilia asked: I'm picking up some new things again. Looking for more naturally-derived/natural adjacent stuff. Looking for thickeners, emulsifiers, surfactants (I have SCI, CB, decyl and coco glucosides I think), any cool actives, preservatives… doesn't have to be natural. but what would be your top say 10 or so ingredients, I know some kind of quat (which one??), squalane, panthenol, hydrolyzed protein, maybe IPM are popular in your recipes… Thanks!
Don't ask me to choose! I love them all! Okay, I'll try to think of my favourite ingredients by category at the moment. This post is about lotion-y things as well as a few that work best for facial products.
Emulsifiers: Simulgreen 18-2 is my new favourite right now. It's ECOcert and green, which is nice. (Click here for a formula for a body butter I'm loving so much this winter in this post.) I'm also loving cold process emulsifiers, like Sepiplus 305 or Emulthix/RM-2052.
Esters: I am in love with so many of these, I don't think I could pick just one, but I do love isopropyl myristate (IPM) quite a lot. I've been playing with isopropyl palmitate (IPP), which is a little thicker to me than IPM, and isopropyl stearate, which is thicker than either of these.
Oils, liquid: Kukui nut oil
Oils, solid: Babassu oil
Butters: Cupuacu butter, which is a great moisturizer and occlusive that can hold up to 440% of its weight in water.
Silicone for facial products: OPTIBLUR ELASTOMER (INCI: Dimethicone (and) Dimethicone/Vinyl Dimethicone Crosspolymer (and) Dimethicone Crosspolymer (and) Beeswax (and) Silica (and) Silica Silylate), which is soft and silky and awesome for primers and moisturizers.
Humectant: I'm in love with propanediol 1,3 as it's super effective and not at all sticky. It's also green and ECOcert, which is nice. (This link is Patreon only.) I've been using Lipomoist 2036, which is a great hydrator for skin.
Facial product related actives: For my (oily) skin, niacinamide and n-acetyl glucosamine. For my best friend, argireline. (I'll share more on this topic soon…)
I'm also in love with adding Penstia powder to all kinds of things, but especially lotions made with Aristoflex AVC as it makes it more silky and glidy. Here's an example of that in this pumpkin spice latte lotion.
What are your favourite ingredients? Please share your thoughts in the comments below!