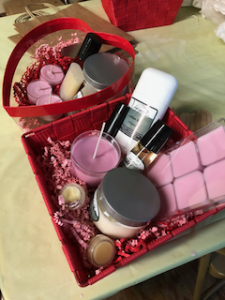 Holy cow! I'm away from the comments sections for a few days – I was teaching a Valentine's Day class at Voyageur Soap & Candle on Saturday, and writing non-blog related things Sunday while resting my arm a bit and looking after Raymond, who's fighting off some virus and feeling lousy – and you've all been commenting like crazy! I'm not kidding when I say I smile when I see all the interactions going on around here! Isn't it great to be able to discuss this amazing craft with people who love it as much as you do?
I've tried to answer as many comments as I can today – not including Q&A comments and duplications as those are much longer posts – but if I missed yours, so I apologize in advance. If I have, please make a note in the comments and I'll make sure I see it! (I am trying to stay out of conversations if I think I'll stop the discussion dead, which happens from time to time.)
I'm also trying to get to e-mail today, too.
As a quick note, I wanted to remind you that if you think I'm wrong, please don't hesitate to contact me! I can't get better or learn if I don't know I'm wrong!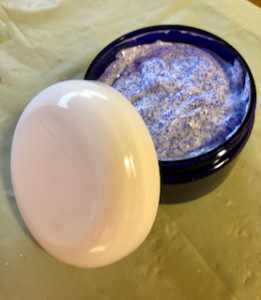 On the weekend, I learned that some versions of foaming bath whip or foaming bath butter (INCI: Glycerin, Water, Sodium Cocoyl Isethionate, Sorbitol, Propylene Glycol, Disodium Lauryl Sulfosuccinate, Stearic Acid, Sodium Chloride, Diazolidinyl Urea (and) Iodopropynyl Butylcarbamate) could have a pH of 8 to 10. As much as I like this ingredient and think it makes for really cute products that might look like icing, it's never really agreed with my skin. I wonder if this is why? I'm planning some experiments in pH testing and altering with it later this week and will report my results.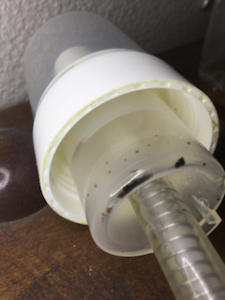 I'm absolutely loving the discussion happening on the thread about packaging. I thought I would share something kinda gross, the pump of a foamer bottle in which I had placed some facial cleanser with loads of lovely extracts. I admit I went against my own advice and re-used the bottle a few times until I saw this grossness! Eek! Contamination! As much as I'd love to re-use our containers to be nicer to the environment, this is the downside, contaminated bottles and contaminated products. So what can we do? I'd love to hear your thoughts!
Finally, should I post some open threads for discussion about whatever you wish on the blog from time to time? Would you like something once a week, once a month, every two weeks? Is there a day that seems to be the best choice? Let me know!