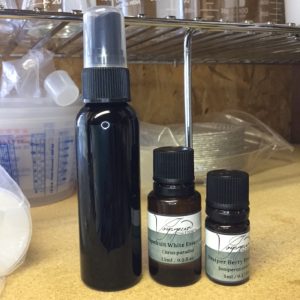 An article popped up on January 24th in one of the Facebook groups I frequent. "'Why are all natural products illegal?' Bolton business owner 'outraged' over recall," the headline blared, and I had to read more.
"Bolton business owner Michelle Marino says she is 'outraged' after having to pull an all-natural alternative to your average insect repellent off the shelves across Canada twice in a year due to labelling issues."
I encourage you to read the article, but in case you can't, the summary is this: The owner of Drake Apothecary created and marketed a potential mosquito repellant, until…
it was being recalled by Health Canada because it was in violation of the Pest Control Product Act (PCPA). "In order to manufacture and distribute an insect repellent, the product must first be registered by the Pest Management Regulatory Agency (PMRA), which requires a series of stages," a Health Canada Pest Officer wrote in an email to Marino. "When pest control products are registered, the risks posed by the use of a product are fully assessed and appropriate labelling is established." She "pulled that product, "we renamed it Wild Outside Outdoor Summer Spray," she explained. "We chose the wording on the labelling very carefully and it was approved as a cosmetic outdoor spray with absolutely no claims on the labelling." Despite this, she's been told to remove it for sale again.
First, the headline is misleading. "Why are all natural products illegal?" isn't even remotely the issue, which is the creator was making claims about her product that haven't been tested.
Products like sunscreen and insect repellent need to prove they work, something that can cost hundreds of thousands of dollars. It might seem silly or unfair to small businesses, but mosquitoes can transmit malaria, Zika, and West Nile virus, so using an untested repellent could be a matter of life or death. (At the very least, as someone who is very sensitive to mosquito bites, it's a matter of scratching until I bleed, which is awful, but not life threatening.) It's one thing to make a terrible conditioner and have a bad hair day: It's another to suffer lifelong injuries because a product like this didn't work.
This is why I remind you every year that you can't make sunscreen. We can't make drugs at home. If you're making a claim about something that's more than "your hair will look nice" or "you'll smell so good, both your husband and your puppy will give you tons of face licks", it's considered a drug.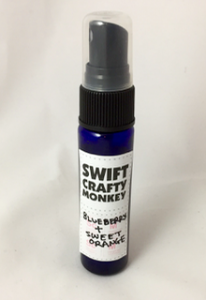 Under Canadian law, a cosmetic is "Any substance or mixture of substances manufactured, sold or represented for use in cleansing, improving or altering the complexion, skin, hair or teeth, and includes deodorants and perfumes."
If you make a spray that consists of water, solubiilzer, essential or fragrance oil, and preservative you want to spray on your body to smell nice, it's a cosmetic. If you want to sell it as a room spray, that's no longer a cosmetic as the key here is that "The product is represented for sale to serve a cosmetic function such as cleansing, moisturizing, lubricating, perfuming or altering the hair, skin or teeth of humans." Room sprays aren't for humans, they're for linens or carpets or the air, so they come under different legislation.
After two years of testing different formulas, she found one that worked.

"I'm not a chemist or a scientist, but for whatever reason, it worked," she said. "We never got bit anymore when we were wearing it."
These are not tests. These are observations. This is a little like having a rock in your pocket you use to chase away leprechauns. Do you see any little green men with pots of gold around here? That must mean it's working! If you're observing your hair feels softer or your skin more moisturized that's fine under Health Canada's rules, but you can't observe that it repels insects.
Can I be honest here? It worries me when the creator of a product doesn't know how it might work, and worries me even more when it's a drug or pesticide. Throughout this whole article and on her business page, she uses "chemical free" quite a lot and seems almost proud she doesn't know any chemistry. I interacted with her a bit on her Facebook page and my Facebook page, and I think she is genuinely perplexed as to why this is happening or what rules she broke, which is one of the reasons I thought it would be interesting to learn more about labelling and claims. 
In a Facebook post on her business page, the owner said the product contained reverse osmosis water, witch hazel, and several essential oils. We know from the article she used lavender and citronella essential oils. She used no solubilizers, emulsifiers, or preservatives. Would any of those ingredients combine to create a bug repellent? Possibly. We won't know, though, until the product is tested.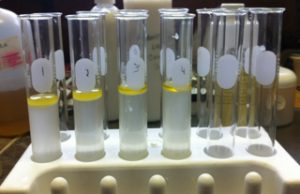 As an aside, if you're using essential or fragrance oils or any other oil soluble ingredients in water, you need a solubilizer or emulsifier like polysorbate 20, polysorbate 80, and so on along with a preservative.
On her Facebook business page, she said, "That is what my issue is. I want Health Canada to test my product. I want them to test the individual essential oils, herbal extract etc. They will not do it." It is not the job of the regulating agency to test your product; it's your job to prove it will do what you say it will do. Or don't make claims beyond what's allowed with cosmetics.
The owner accused me of wanting her ingredients list so I could duplicate it. I don't want to duplicate a product like this, especially one that contains no preservatives or solubilizers. We did not have positive interactions on either of our Facebook pages. She deleted a lot of what she wrote, but you can still see some of what Michelle wrote to me in this post. Yeah, I admit after that – which wasn't as bad as the sweary tirade she deleted on her business page – it's not easy to be objective about this story or the owner. I debated writing this post for a bit as I wanted to be sure my motivations were to share a cautionary tale with you, my lovely readers, not to continue this drama. 
There are so many things I think we can learn from this article.
1. We can't make claims about our products of this nature. You could say a product will make your hair smell nice or make it "bouncin' and behavin'", but you can't say it will make hair grow back. Once you say it'll do something like that, it's a drug.
2. Before you consider selling products, know your craft. I'm not saying you have to take a degree in chemistry, but learn the basics and treat this as the craft it is. You wouldn't put up a sign advertising your mad carpentry skills if you'd taken a weekend course at Home Depot, and you shouldn't be selling your products until you've mastered the craft and the regulations around it.
I'm going to be completely honest – I'm perplexed that people want to start a business making things when they've only been doing it a short period of time. This is a craft, and it takes time to learn it. I go into more detail about this topic in a post I wrote a few years ago, Would you start a bakery using a Duncan Hines recipe?
3. It's up to you to prove your product does what it says it does, not the job of the regulating body. If this were the case, you could make all kinds of crazy claims like "grows back limbs" or "turns your skin purple", and Health Canada would have to prove you wrong?
I'm not even remotely well versed in labelling laws as I don't sell my products, but there are people who will help you with claims and other things, like the Handmade Bath & Body Guild in Canada and the Handcrafted Soap & Cosmetics Guild in the States.I If you want to start selling your products, definitely join one of these guilds to access some great, expert minds!
I'm sharing this with you to see what you think! What are your thoughts and experiences around labelling? Please share these along with any links or pictures or anything else in the comments below!