September has always felt more like the new year than January ever has. I'd make all these resolutions about the coming school year, mostly about being tidier and more organized. I'd my locker free from old lunches or smelly gym clothes. I'd write more slowly so I could read my own handwriting. I'd keep my binders all neat and colour coded with every page in its place.
By mid-September, my locker would already reek of molding cheese and my binders were messy as heck. I came to realize that although I liked the idea of being organized, I just didn't care enough to make the effort. I still struggle with this idea of being organized, I admit, and somewhere in my head I think that Post-It Notes may be key, so I have to buy all kinds of different ones and paper my notebooks, computer, and walls with them.
For fun, I've been keeping track of how much I've been writing: In August, I wrote 60,355 words (including the e-zine), which would be more than 150 pages of a novel, and 55 posts. I'm still working on some of the Q&A from August as there have been such great questions, I can't just answer them in one sentence!
If you're a $3 subscriber, check out this month's duplication request post!
If you're a $5 subscriber, check out this month's Q&A!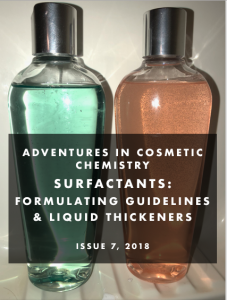 If you're a $10 subscriber, look for the e-zine around the 25th of the month. Please note, we don't send you the e-zine. We share a post here that has a coupon code you can use in the store to receive the e-zine for free. I try to have that post linked in the pinned posts' section you'll see to the right, but I didn't get that up in August on the day we offered the new e-zine.
This is a picture of last month's e-zine that I'm using to break up this big block of text. 
I have to clarify something about being a $10 member as people aren't noticing where we're shared it in three different places. If you are a $10 subscriber, you receive the e-zine for that month as part of your subscription. You won't be able to download e-zines from previous months even if you have the code because – as I say in the e-zine posts every month – those are for people who were subscribers that month. If you were a subscriber in June 2018, you can use the code for the June 2018 e-zine. If you weren't a subscriber that month, you can't use the code.
Also, being a $10 subscriber won't get you access to every e-zine I've ever produced. If you think about it for a moment, that doesn't make sense as you could just subscribe for $10 once a year and get $120 worth of e-zines in one go, and would be really unfair to those people who have been here every month since July 2016.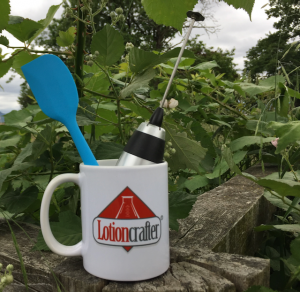 If you're a $10 subscriber, Jen at Lotioncrafter is offering $10 subscribers a lovely coupon so you can get all kinds of wonderful and unique ingredients there!
Oh, and that lovely mug is finally for sale! I guess we badgered her enough, eh?
What does September mean to you? Pumpkin spice lattes, back to school, slightly cooler days? What do you want to make this month?