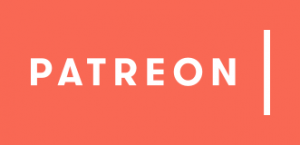 I've had a few people write to me worried about how Patreon is charging them, so I thought I should post this here to explain how I think it works…
You pay the moment you pledge to the blog to get access the day you pledge rather than waiting until the 1st of the next month
. It doesn't matter when in the month you decide to pledge – on the 1st or the 31st – you would get charged for the entire pledge for that entire month. Patreon doesn't give us the ability to do pro-rated months: It's all or nothing.
If you subscribed on December 28th, you were charged on the 28th for the month of December and were eligible for all the things a $10 subscriber gets, like the e-zine, access to the feed and the new blog, the posts to ask questions or to suggest a duplication, and so on. (If you were a $1, $3, or $5 subscriber, it works the same way.)
Then January 1st arrives and another payment for $10 is taken out for the month of January. It may seem like you were charged twice within a few days, but the first payment was for the month of December, the second for the month of January.
I hope this explanation helps! Please let me know if you have more questions!